So I was perusing the new comics on the rack today and saw a cover that featured characters very familiar to us all. Except...it wasn't a
Sonja
title. It was an issue of
Elephantmen
(#32) - with the caption
The Savage Swords of Elephantmen, The DragonKing's Daughter
Curious. Very curious.
So I picked it up,
Elephantmen
not being one of my regular titles, and flipped through it. Sure enough,
Elephantmen
had done a
Red Sonja
tribute issue (the Sonja character is named "Vanya" in the story).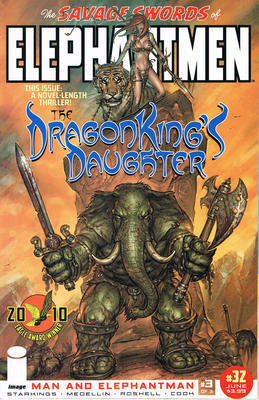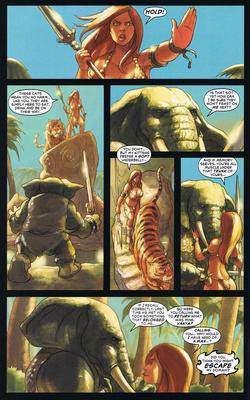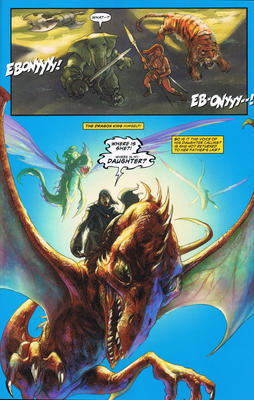 I haven't had a chance to read the book yet, so I'm not entirely sure what it's all about. It looks like it might be a hallucination/dream sequence for one of the regular
Elephantmen
characters. I'll have to read it later and blather on about it in the comments.