I was out wandering around the interwebs today, looking for information on a Richard Corben comic series that I had somehow missed last year when I stumbled across some
Edgar Tadeo
sketches of Sonja that I don't think I've seen here before.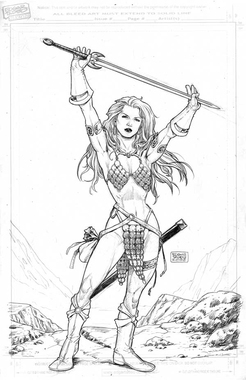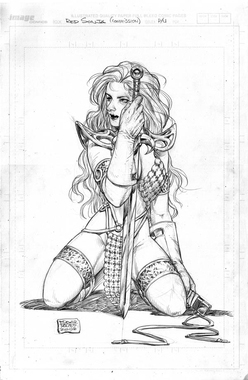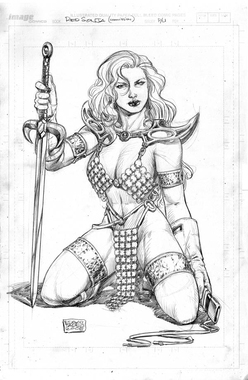 I prefer the pencil work to the fully inked version, but here are the inked versions of the last two.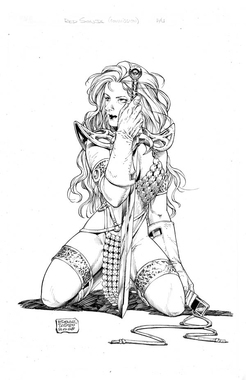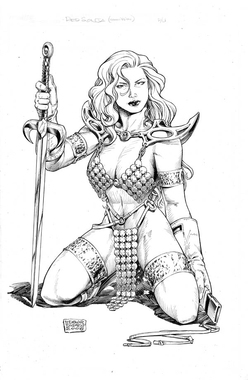 The web site that I found the first image on made this comment:

The She-Devil with a Sword never looked better than in this drawing by Ed Tadeo. I like the fact that in designing Sonja's figure, Ed opted to depict her as lean and muscular instead of preternaturally busty. Nice work.

As much as I love the gigantic breasticles, I have to agree...